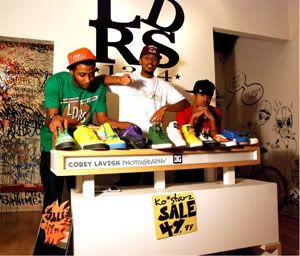 Last night I got a text message saying...
"We were just on wgci.Timbuk2 played us! Please blog it! "Chips are Down"
And that message was from my homie Krich from the
KoStarz
...who made a huge accomplishment by getting their music played on Chicago's WGCI. And of course being the friend and supporter I am...Im blogging it :) Shout out to the Kostarz!
Click here check out their single "Chips Are Down"
Stop by their myspace page (which I link to above) and tell them that
KayCee
sent ya :) Congrats guys!
Check this video of them on WGCI :)